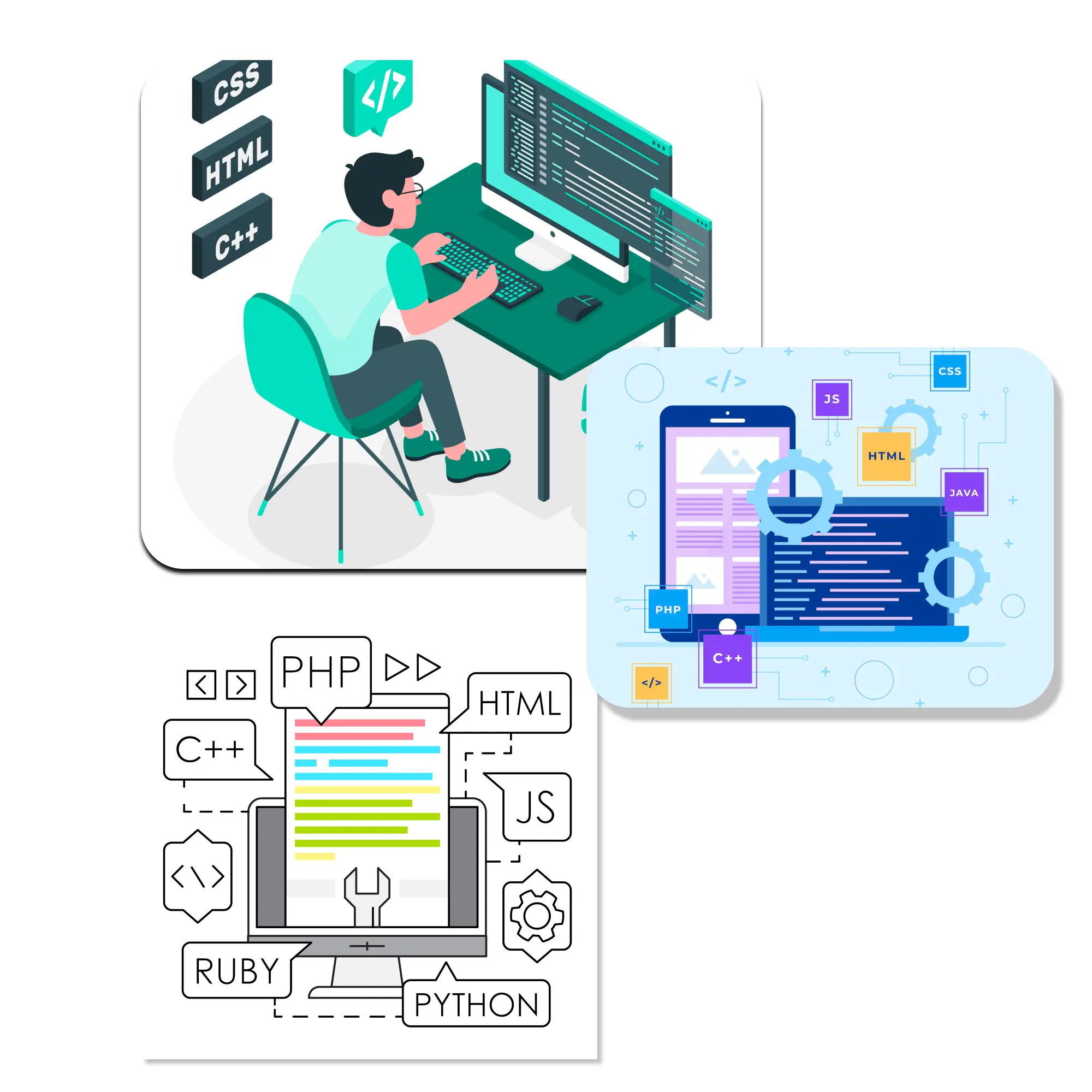 Software development is the process of creating standalone or individual software using a programming language. It entails creating a series of interconnected programming code that provides the functionality of the developed software.
Web Application Development
Mobile Application Development
Custom Software Development
Software Architecture
CRM Software Development
Software Testing
Website Re-design
Web Hosting, Cloud Based Data Storage
SOFTWARE INTEGRATION PROCESS
WHAT WE OFFER
The creation of dependable and scalable software solutions for any operating system, browser, and device. We combine deep industry expertise with the most recent IT advancements to deliver custom solutions and products that are perfectly tailored to their users' needs and behaviour.
Custom software development
Software development outsourcing
Software product development
Cloud application development
For all types of websites, SaaS, and web/mobile apps, user experience and user interface design are required. We combine the most recent UI/UX trends with our customers' individual goals and needs to create designs that are intuitive, vibrant, and impactful.
User Interface (UI) Design
Responsive Web App Design
Software-as-as-Service (SaaS) UI Design
User Experience (UX) Design
The full range of services related to the creation and upkeep of complex business-critical applications. Our experts design, test, deploy, protect, manage, migrate, and optimise enterprise-scale digital solutions to ensure they are always operational and have the lowest possible TCO(Total cost of ownership).
Application modernization
Application security services
Application maintenance and support